ABOUT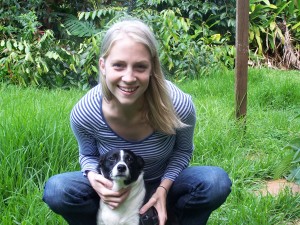 My name is Lily Korst and I am the creator of "The Life We Cherish" blog. I am a 28 year old who lives with Cystic Fibrosis and Insulin Dependant Diabetes. I have created this blog as a resource for people living with serious illness and other health issues to help them lead fulfilling, positive lives. To help them look at the joy around them and to assist them in achieving their dreams and goals because I believe that your health should not hold you back, it just means you have to be a bit more CREATIVE!!
After many years of managing my health, I had a couple of life threatening complications that changed my life. After almost dying and then suffering depression I realised that I only had this chance to live this life and that I was the only one that was able to make me happy. Going through that experience helped me find a passion for helping other people, like myself, live happy and fulfilled lives. I decided to use my life experiences and to learn to help others achieve their dreams.
To continue on my passion for helping those special ones and their loved ones, I have created this site to be a place to find inspiration and motivation to get out there and achieve your dreams, as a resource for helping people see the joy and magic in their daily lives while also dealing with some of the practical and unique issues that living with and along side chronic illness or injury presents. So if you are looking for a boost to get you going, or some support from someone who is living the reality of chronic illness everyday then I hope you find this blog to be helpful a resource that you use again and again. This is not just my story, it is about helping you write your own story and smiling while you do so.
I would love to hear your feedback, as well as any ideas or issues you have. I would also like to feature real people who are living a positive, fulfilling life while living with health issues so if you would like to help inspire, empower and motivate people with your story give me an email and I will look at creating a regular "readers story" feature.
So I hope you enjoy this resource of everyday living tools, assistance to get you achieving your dreams, insights for enjoying life and support for some of those dark moments. This is here for you….. because this is "The Life We Cherish".
All the best, Lily
For more information about this blog or myself please see my first POST.